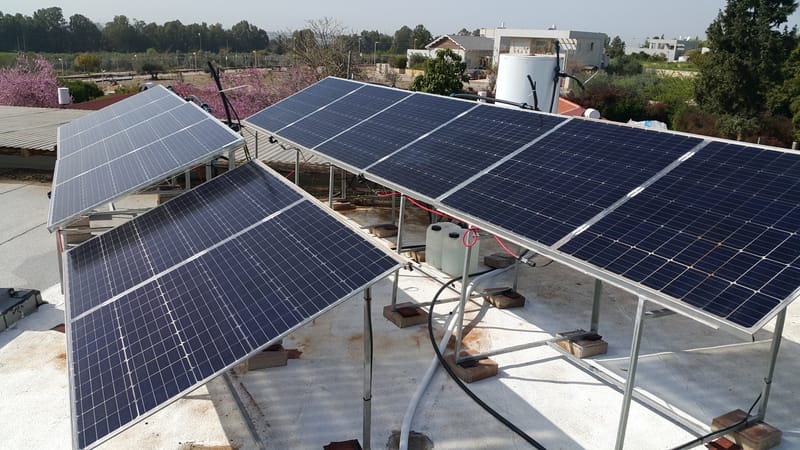 COMMERCIAL BUILDING INSTALLATION-KIBBUTZ BACHAN, ISRAEL
Hybrid Bifacial PVT transparent KIT installation in Kibbutz Bachan, above rooftop providing Electricity and hot water needs for building.
Learn More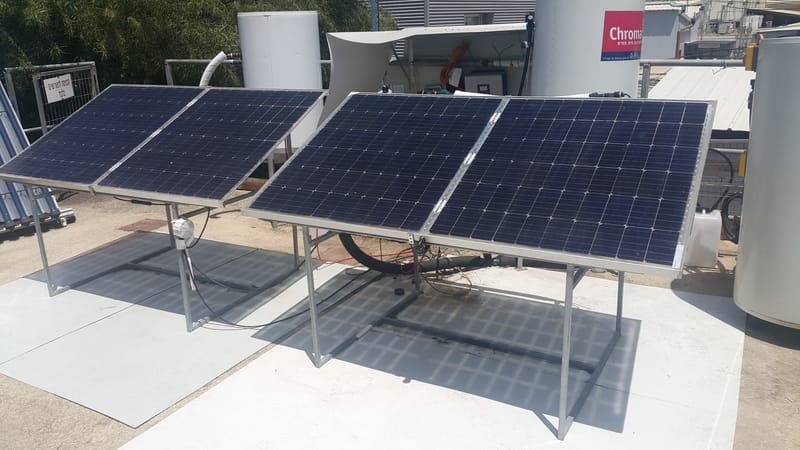 CHROMAGEN INC- RESEARCH PROJECT
mini-system used to test Electric & thermal energy output in Chromagen testing laboratory
RESIDENTIAL PILOT PROJECT-JERUSALEM, ISRAEL
We are currently completing installation of a system on the rooftop of an 18 unit residential apartment complex located in Jerusalem, Israel. This system will provide the majority of electricity and thermal energy requirements for all residents: 24/7.